This German film, directed by Uli Edel and written by Bernd Eichinger (the same guy who wrote "Das Parfum" and "Der Untergang"), gives my generation a glimpse into 1970s Germany, where the social and cultural revolution was even more intensified than in the U.S. as the youth of Germany felt a personal responsibility to prevent fascism to rise again. At the time, the university students in Germany felt American imperialism was encroaching around the world and they felt compelled to prevent another Hitler from assuming power. One of the protestors, shirtless and brazen, shouted, "Dresden! Hiroshima! VIETNAM!" I believe this summed up their anger and frustration at the American military response to the 'red terror.' (In an earlier scene, Gudrun passionately decried America's involvement in the escalation of the Middle East conflict by supplying Israel with fighter jets and munitions.)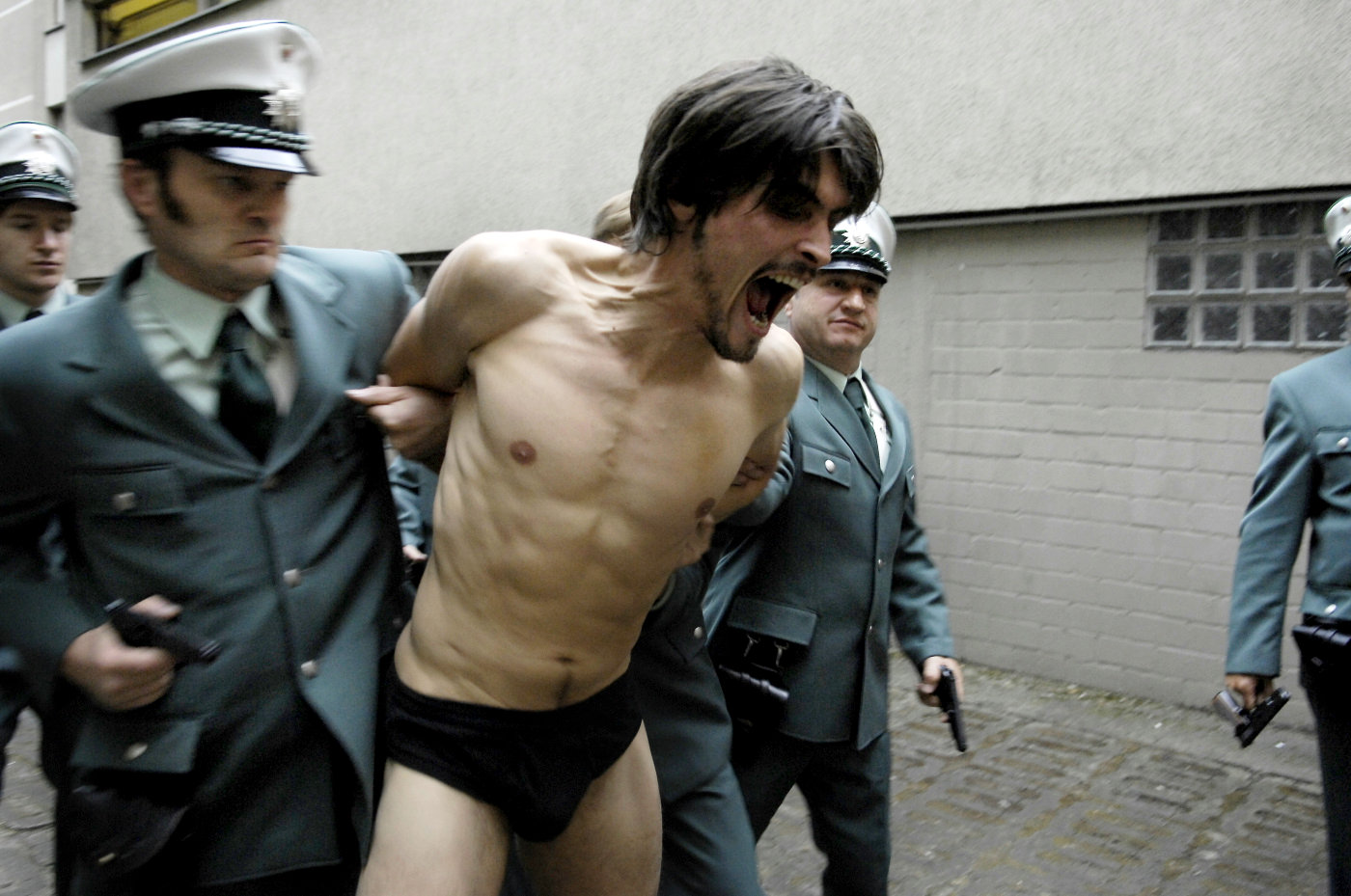 The film later focuses primarily on a radical faction of the disaffected youth — the Red Army Faction (RAF). This group grows increasingly violent as they find peaceful civil disobedience to be ineffective for immediate change. Their protests and minor crimes for attention soon escalate into organized bombings, robberies, kidnappings, and assassinations. This film lets you get in the shoes of the terrorists and show what was the impetus for this movement in the first place.
One of the arsonists, Gudrun Ensslin, was interviewed while in custody and she told the journalist: "This time we will put up resistance. We have a historical responsibility. People here and in America eat, eat, and shop, so they can never reflect or gain awareness, because otherwise they would have to do something. [...] I'll never resign myself to doing nothing. Never. If they shoot our people... then we are going to shoot back. [...] All over the world armed comrades are fighting. We must show our solidarity. [...] Such sacrifices have to be made. Or do you think that your theoretical masturbation will change anything?"
"What we need is a new morality. You have to draw a clear line between yourself and your enemies. Free yourself from the system and burn all bridges behind you."
-Gudrun
Trailer (in Deutsche because the English trailers don't do the movie any justice):
The movie starts off great with a string of interesting characters, great cinematography, and a gripping storyline. While the acting is superb by all the major actors and actresses, the film tends to drag a bit after the exposition. Also, the denouement also seems to be sloppy when compared to the rising action. The ending also seemed abrupt and unfinished; an epilogue might have helped with closure. Overall though, I thought the film was great and it stirred up great interest in me concerning the RAF, which I've never heard of before.
I also never knew about the disturbing fact that denazification was not complete in Germany in that many ex-Nazis assumed positions of power in Germany after the war. (source: Wikipedia —
Red Army Faction
).